| | |
| --- | --- |
| | St Benet's House (The Chequers pub) |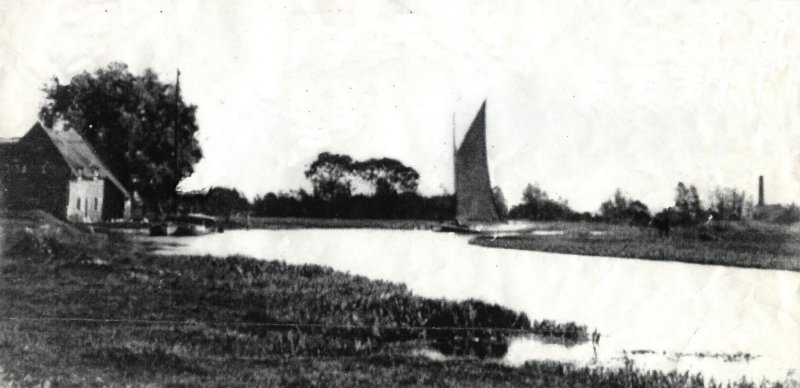 Although St Benet's Abbey was not actually dissolved by Henry VIII, it fell into disuse anyway and it was just a ruin in the 19th Century. However, the site did not fall completely out of use. Just along the riverbank from the gatehouse and within the abbey wall was St Benet's House. This building was used as a pub called The Chequers in the 19th century although it also seems to have been a private house later. The Chequers was a wherryman's pub, ideally situated for passing river trade.

You might think that the Chequers was in Ludham, but, in fact, it was in Horning. This is because the boundary between Ludham and Horning follows the old course of the river Ant rather than the current one. The Ant used to go along the hundred dyke and joined the Thurne at Coldharbour. The course was different near How Hill as well, which explains why the opposite bank at How Hill is in Ludham, but the St Benet's area is in Horning.

The Chequers opened in 1782 and burned down in 1886. (These dates are disputed in some records) There was a ferry across the river Bure at this point (something which would be very useful today). The 1845 and 1854 White's Directories list William Grapes as the innkeeper. The Grimes family seem to have come to live there by the 1870s but then it seems to have gone back to the Grapes family again.


We are told that the pub did not need a licence as it stood on consecrated ground. This may or may not be true.

Until recently, the flat area formerly occupied by the building could be clearly seen on the ground. Now it is more difficult to see following river bank work in the area.