It's surprising what you find

When you are gathering up information to create a village archive, you come across all sorts of unusual things. On this page we have gathered together some of the interesting things we have found:


Larger topics to choose from :
Just click on the links below to find out more interesting Ludham stuff..
Can you help?

Ludham seems timeless but....

At first glance, Ludham village seems timeless, surely those thatched cottages have been there for ever. However, change is always with us, and that shows the value of old photographs. For example:
This photograph was taken in the 1970s, so it is not really all that old. However, the shop you see has completely vanished and the building is now three dwelling houses. Actually the building (known locally as Cook's Corner) is one of the oldest in the village and began its life as a farm house.
This is what it looks like now: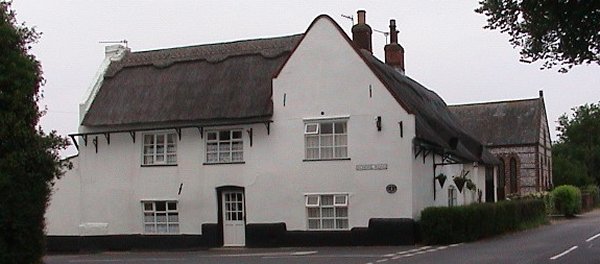 Happenings:
Old photographs tell us that today's snapshot is tomorrow's archive material. Because of this, the Archive Group takes lots of current photographs. These will form the archive of the future. In addition, if you see something unusual, it is important to take a photograph at the time because it may not happen again. For example, here is a picture of the air ambulance landed amongst the grave stones at St Catherine's Church: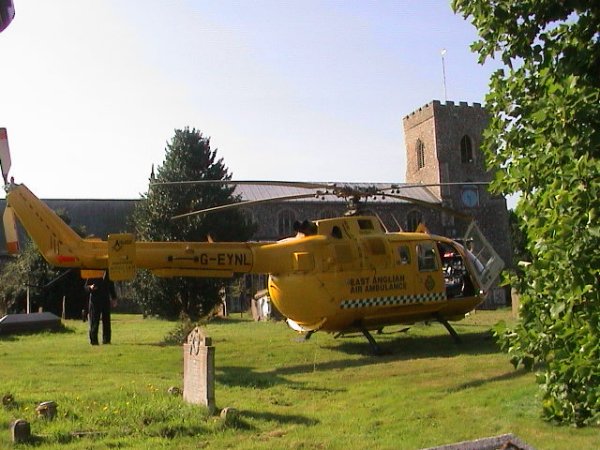 Weather conditions also make good pictures. Ludham is transformed by snow and ice. Like these two gravestones in the churchyard: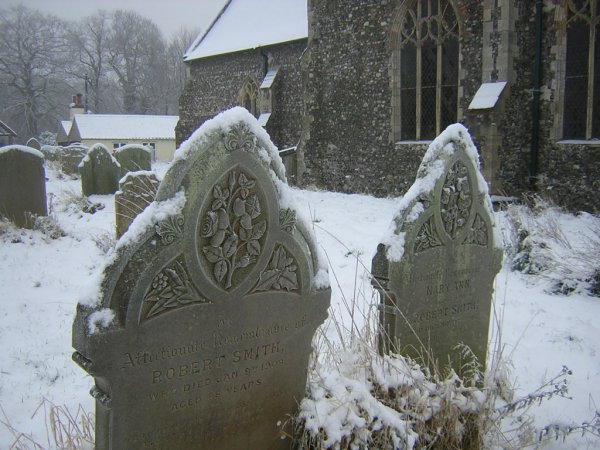 Keep looking in.

We will add more interesting things as we come across them. If there is something you would like to see in this section then let us know. Our e-mail address is on our home page.