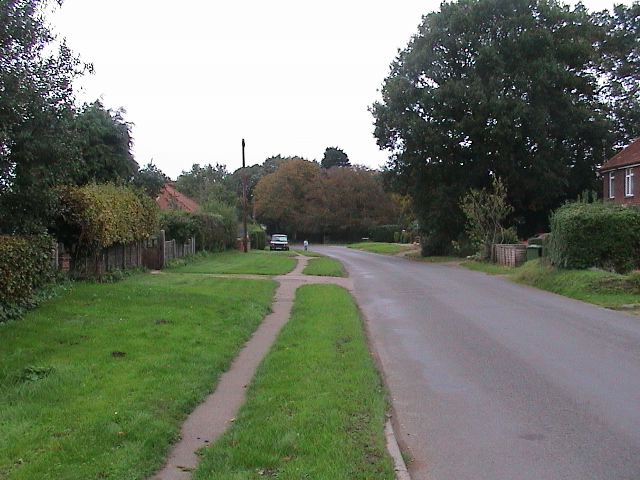 Catfield Road heading north.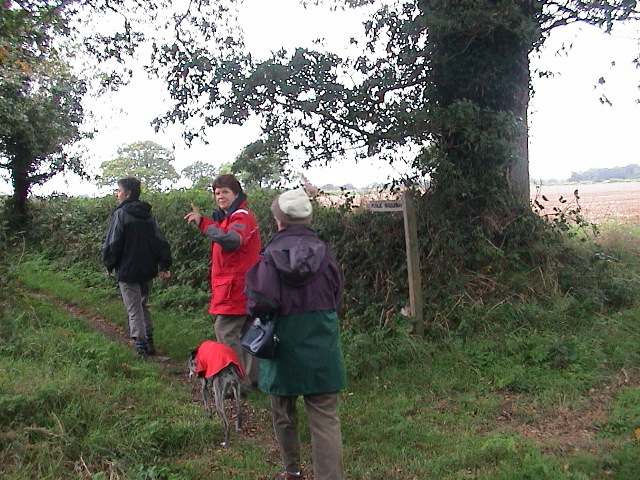 Follow the Catfield road until you come to this public footpath on your left. Take this path. You are now on Wilgress Loke.

Follow the Loke through fields until you reach a minor lane. Turn right here and follow the narrow lane towards Catfield water tower.

Keep following the lane past the water tower until you reach a T junction.
At this junction turn left and then almost immediately right into a narrow public footpath running between houses.
The footpath entrance
Follow the footpath alongside a garden to reach a bridge.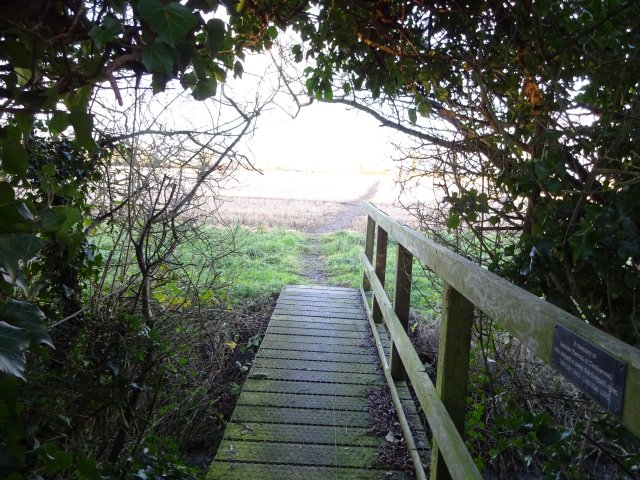 Cross the bridge and then go straight across the field opposite on a well defined footpath. If the field has been recently ploughed, the footpath might not be so obvious as in the photograph. Just walk straight on from the bridge until you are on the other side of the field. It can sometimes be a bit muddy here.




At the far side of the field go through the hedge onto the bank. You are going to walk round the edges of the next field to the far side, so turn left and follow the path along the bank to the corner of the field.

At the corner ignore the path going straight on and turn right following the edge of the field.

Continue along the side of the field until you reach the next corner where you turn right. There is a sot of double track here. Stay in the left hand track.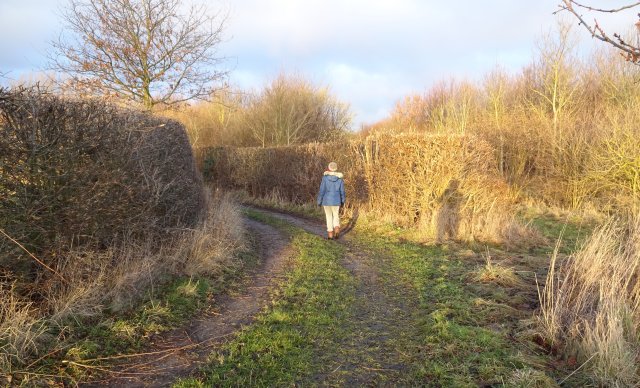 Follow the left hand track round to the left between hedges.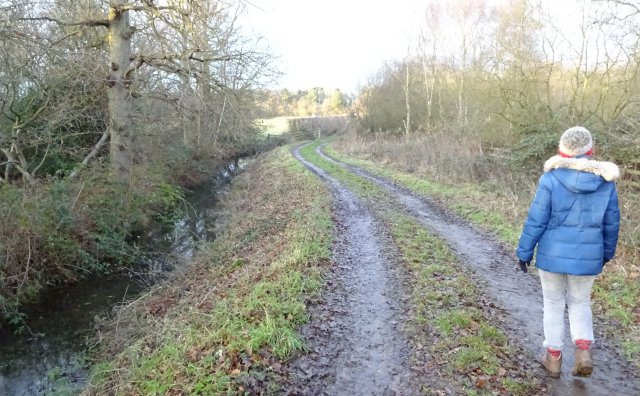 Stay on this track past the gate until you see a footpath leading off to the right.
Take this path to the right and follow it as it curves round to the left. It can be a bit muddy here at times but the muddy part is quite short.
You might see some animals here and daffodils further on to the right.
Catfield church now comes into view to your right. Continue to the gate.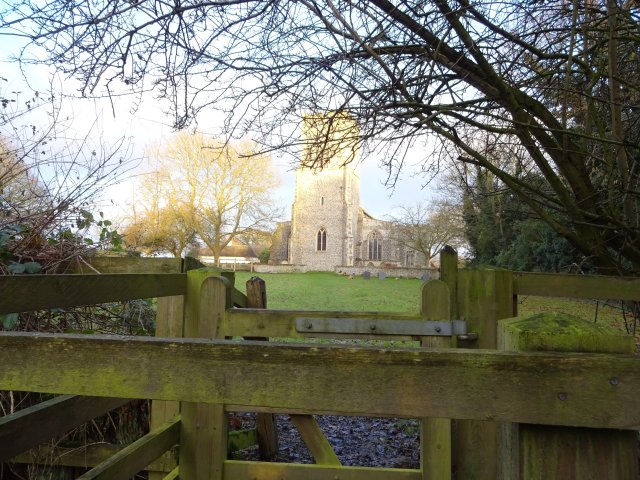 Go through the gate and cross the small field to Catfield Church.
Spend some time exploring the church and grounds before retracing your walk back to Ludham.